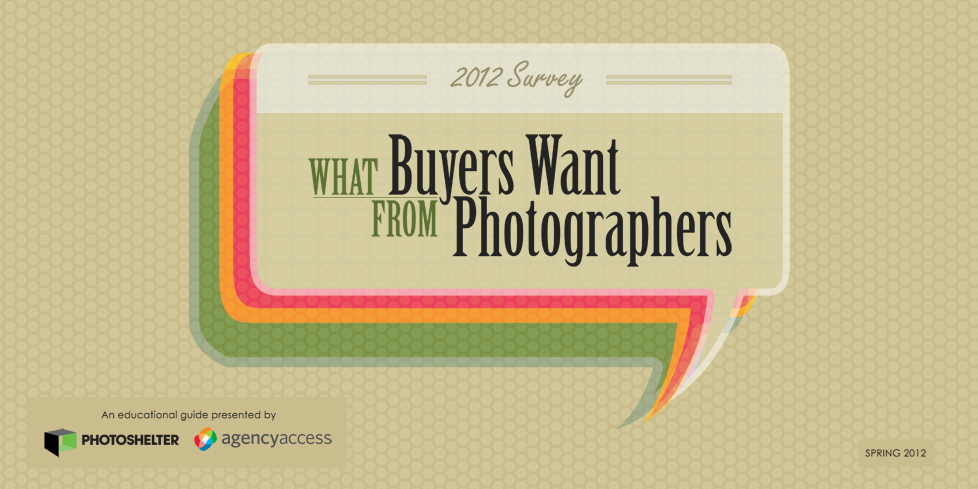 Photo Buyer Survey | What Buyers and Photo Editors Want
With large communication gaps between photographers and their commercial and editorial clients, the 2012 Survey: What Buyers Want From Photographers breaks down barriers and provides photographers with tangible information straight from the source to help grow their business better than ever before.
The guide is equipped with survey results from 1,000 image buyers, photo editors, and other creatives worldwide who hire photographers and license photographs. Buyers surveyed are from a diverse range of organizations including advertising agencies, design agencies, nonprofits, editorial publications, book publishers, corporations, marketing agencies and more.
In each section, photographers can find concrete feedback on what works for photo buyers – and what really doesn't. The guide also provides firsthand interviews from photo buyers at JWT, GSD&M, Billboard.com, Men's Health, and Random House who offer tips on how they want be pitched, websites that work, and the personal characteristics of photographers they look for when they hire.