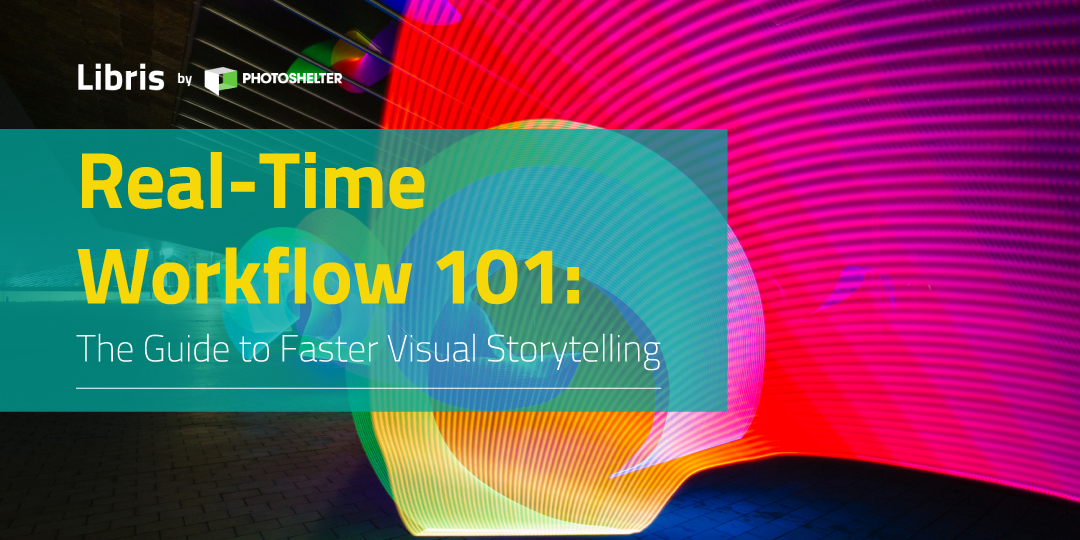 Real-Time Workflow 101: The Guide to Faster Visual Storytelling;
Libris By PhotoShelter Releases New Expert Resource for Digital Marketers
New guide empowers brands to boost audience engagement and captivate followers through real-time visual storytelling
New York, NY — December 4, 2018 — Libris (libris.photoshelter.com), the leading digital asset management platform that empowers brands to effortlessly create visual stories, launches Real-Time Workflow 101: The Guide to Faster Visual Storytelling, a new go-to resource for brands seeking to engage followers with compelling and timely visual content.
The guide offers exclusive insights to help organizations increase audience engagement, build brand affinity and boost ROI by sharing photos and videos from events instantly.
Marketers will walk away with:
Key benefits to sharing high quality photos online as events unfold
A list of equipment needed to execute a real-time photo workflow
Inspiration from brands excelling at real-time visual storytelling
"Audiences expect timely and compelling visuals on social media, yet marketers often struggle to get content out fast enough," says Andrew Fingerman, CEO of PhotoShelter. "The result is missed opportunities to engage your followers while your brand is top of mind. Our goal is to change this. We want to inspire teams to connect with their audiences through real-time visual storytelling and increase engagement across the board."
A recent Libris video with the New York Jets showcases the need for organizations to captivate followers in real time. The all-access interview reveals why distributing photos instantly is critical to boosting social media engagement and keeping content-hungry followers engaged and excited about a brand.
Download Real-Time Workflow 101: The Guide to Faster Visual Storytelling for more tips to engage audiences through relevant and engaging visual stories.
About Libris
Libris (libris.photoshelter.com) is the simplest and fastest digital asset management platform built for visual media. We help brands and organizations create visual stories effortlessly. With 13 years in the cloud and more than 500 million assets managed, our cutting-edge software helps over 800 top universities, professional sports teams, travel brands and organizations of all sizes easily organize, collaborate on and share their photos and videos. It's a powerful media library that will centralize your team's assets and change the way you communicate visually.
Today, Libris is used by hundreds of top brands across industries, including: The Associated Press, Atlanta Braves, Baltimore Ravens, Chick-fil-A, Denver Broncos, Los Angeles Chargers, Pandora, PBS, Philadelphia Eagles, Politico and Wendy's. To request a demo, please visit libris.photoshelter.com.
Media Contact:
Deborah Block, Libris by PhotoShelter
deborah@photoshelter.com